Karen serves as the Vice President of Operations at the Patrick J. McGovern Foundation.  With more than thirty years of experience in the non-profit and philanthropic arena, Karen's primary expertise is in the area of non-profit finance, operations and strategy.  Prior to joining the Foundation, Karen was Director, Operations and Administration at the Klarman Family Foundation, a private family foundation located in Boston.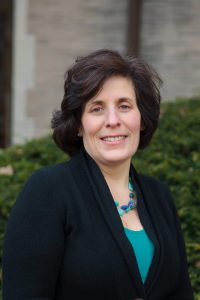 Prior to her move to philanthropy, Karen served as Deputy Director and Chief Financial Officer for the Community Economic Development Assistance Corporation (CEDAC), and its affiliated organization, the Children's Investment Fund.  During her tenure, Karen helped CEDAC scale lending operations by150% and expand the portfolio of loan products to meet the needs of nonprofit community developers, and took the organization through its first external credit and impact rating process.  
In her work with the Children's Investment Fund, Karen helped craft the legislative strategy, draft the legislation and design and implement the $40M Massachusetts Early Education and Out of School Time Capital Fund (EEOST) first approved by the legislature in 2013, bringing a much needed community development finance equity tool to support the Massachusetts education sector.
Karen has also held finance positions at the National Arts Stabilization Fund (now National Arts Strategies) and at Arena Stage as well as an adjunct faculty position in the Department of Urban and Environmental Policy at Tufts University.  
Karen currently serves on the boards of directors of Philanthropy Massachusetts and the Boston Center for the Arts.  She was honored as a 2014 Woman of FIRE (Finance, Insurance,and Real Estate) by the publication Banker and Tradesman for her contributions to the field. 
Karen holds a Bachelor's degree in Finance from the Catholic University of America and a Master of Business Administration (MBA) with a dual concentration in Public and Nonprofit Management and Finance and Economics from Boston University.  She lives in Newton, MA with her husband, their three children, and two rambunctious dogs.