Foundation partners on POLITICOLIVE AI Summit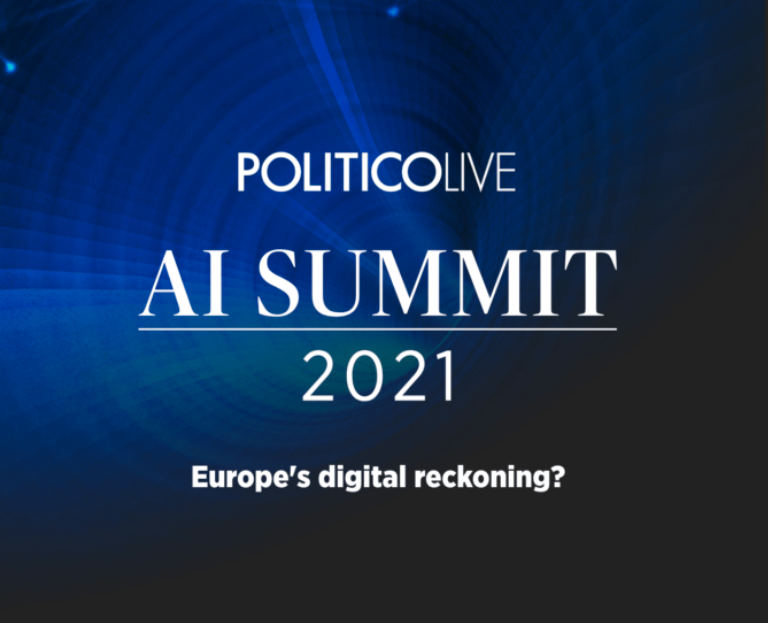 The European Commission will soon introduce legislation to govern the use of AI, acting on its aim to draw up rules for the technology sector over the next five years and on its legacy as the world's leading regulator of digital privacy.
  
The Patrick J. McGovern Foundation is a proud partner of POLITICOLIVE's upcoming AI Summit that will explore the will to balance the need for rules with the desire to boost innovation, allowing the old continent to assert its digital sovereignty. On where the needle should be, opinions are divided – and the publication of the Commission's draft proposal will not be the end of the discussion. But how will such rules fit in with broader plans to build European tech platforms that will compete globally with other regions? How will new requirements on algorithmic transparency come across to regular people? And what kind of implementation effort will this require from startups, mid-size companies and big tech?
 
All those questions and much more will be debated at POLITICO's 4th edition of the AI Summit through thought-provoking panel discussions, exclusive interviews, and interactive roundtable discussions. From the EU's legislative framework on AI and data flow to tackling uncomfortable questions about people's fundamental rights, misinformation, and international cooperation, join top regulators, tech leaders, startups innovators, and civil society representatives to debate the future of AI in Europe and worldwide. Register here to attend.