The Call for Expressions of Interest in Joining The 2024
Data Practice Design Hive

is NOW OPEN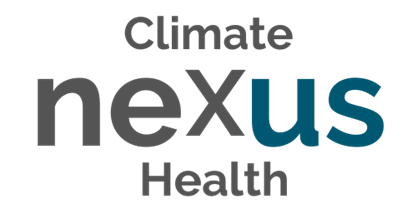 Data at the Nexus of Climate and Health

The Data Practice Design Hive's Call for Expressions of Interest (EOI) will run from July 17 – September 15, 2023, during which PJMF's Data Practice team will review submissions on a rolling basis. 
From September – October 2023, the nonprofits that meet our initial criteria for program fit and impact potential will be asked to participate in a series of technical and programmatic project scoping conversations.
We expect to invite finalists to submit a formal proposal for consideration by late October 2023.
Final decisions around selection of the Data at the Nexus of Climate and Health Design Hive will be made in November 2023, with up to two clusters of nonprofits selected to join the program in Q1 of 2024.
About the Data Practice Design Hive
This three-month intensive program serves as a first step for nonprofits to be considered for a Data Practice Transform grant. Nonprofits selected for the Design Hive will receive in-kind contributions of mentorship and industry-standard expertise, as well as supplementary support to cover activities and staff time of up to $30,000 per participating nonprofit organization in Q1 2024.
The Data Practice's origin story began in 2018 with its first multi-year grants to Terre des hommes, AidData at the College of William and Mary, and later, the Urban Institute. Since then, the Foundation has made 35 programmatic grants and supported close to 50 nonprofits across a portfolio of Data Practice programs. 
Over the past five years, through our direct experience working alongside nonprofit grant partners to build their data fluency, we have recognized that our existing and prospective grant partners are seeking not only expert technical guidance and practical hands-on experience using advanced data approaches and tools, but also opportunities for collaboration that can reduce redundancies in resource deployment towards impact goals shared by multiple nonprofits. 
Nonprofits continue to be interested in finding ways to share data assets and collaborate on data projects across organizations. While members of the data and tech for good ecosystem have made progress on developing templates and guides for collaboration necessities such as legal contracts, shared secure IT infrastructure, and data governance toolkits, examples of active data collaborations within the nonprofit sector remain limited.
To help nonprofits navigate the complexity of their proposed nonprofit data collaborations, the Foundation is launching its first Design Hive. The Data Practice Design Hive will support up to two clusters of nonprofits keen to scale promising or proven data strategies or approaches through data collaboration across their organizations. 
Once selected, Design Hive nonprofits will team up with the Data Practice during the first quarter of 2024 to solidify their partnerships and participate in:
On-site problem-scoping workshops and infrastructure diagnostics

Interviews with Data Practice programmatic and technical leads

The co-design of a two-year Tactical Roadmap to guide their ambitions and serve as a foundation for their development of a Data Practice Transform grant proposal.
The Tactical Roadmap is a cornerstone of the Data Practice approach to "building with" our nonprofit partners and serves as a "living document" to track the data workflows, progress, and goals of a grant partner's team. Each roadmap should outline:
The context and goals of the project and program milestones 

An in-depth timeline detailing the project structure and workplan

Datasets and infrastructure that will be used to advance the project

Specific data tools and analysis techniques that will be integrated into the project team's data practice
Actionable Outcomes 
We define success in the Design Hive as building a case, charter, and workplan for advancing the shared mission of multiple nonprofits through a longer term data strategy that depends upon data collaboration.
Expected Time Commitment
The Data Practice expects engagement within the Design Hive to be a Q1 2024 priority for participating nonprofits. Our in-house team of data scientists, engineers, and program staff will expect to dedicate between 15-20 hours of face-time to your organization and its partners for project scoping and co-design of the Tactical Roadmap.
Have a question not covered here?
Send us an email at datapractice@mcgovern.org
The Patrick J. McGovern Foundation strives to maximize inclusion, diversity, equity, and accessibility in our EOI process. Please contact datapractice@mcgovern.org if we could provide you with accommodations to better facilitate your participation and access.