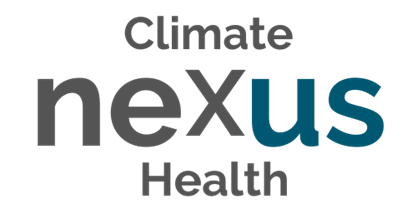 In 2024, the Data Practice Accelerator Program will focus on Data at the Nexus of Climate and Health
"Climate change is intrinsically linked to public health, food and water security, migration, peace, and security. It is a moral issue. It is an issue of social justice, human rights and fundamental ethics. We have a profound responsibility to the fragile web of life on this Earth, and to this generation and those that will follow."

– former United Nations Secretary-General Ban Ki-moon
Data at the Nexus of Climate and Health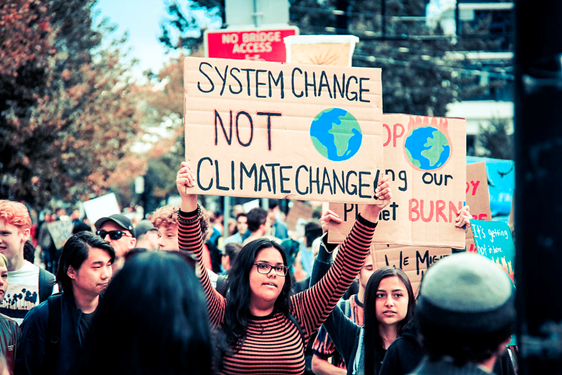 Our 2024 Data at the Nexus of Climate and Health Accelerator cohort will be comprised of nonprofits advancing their data journeys by testing new data approaches and strategies to improve the resilience of communities around the world.
 
This 12-month program provides in-kind contributions of technology, mentorship, and expertise, as well as supplementary support to cover project expenses of up to $125,000. 
 
The Data at the Nexus of Climate and Health Call for Expressions of Interest (EOI) will run from June 1 – June 30, 2023, during which PJMF's Data Practice team will review submissions on a rolling basis. From July – August 2023, the nonprofits that meet our initial criteria for program fit and impact potential will be asked to participate in a series of technical and programmatic project scoping conversations. Finalists will be invited to submit a formal proposal for consideration by early September 2023.
 
Final decisions around selection of the Data at the Nexus of Climate and Health Accelerator cohort will be made in October 2023, with up to 10 Accelerator projects selected to launch during the first quarter of 2024.
About the Data Practice Accelerator Program
Many nonprofits have unique datasets that – alone or in combination with other data – may offer deeper insights into the needs of communities, more effective delivery of programmatic interventions, or greater confidence in anecdotal evidence relevant to their missions. Program staff working on data-centric projects may have a new hypothesis about the information contained in their organization's datasets that – if validated – could dramatically improve their daily decisions and activities.
The Data Practice Accelerator supports nonprofits working with complex datasets, ecosystems, and analytical approaches as they explore new ways to drive impact. To create an environment conducive to testing these new data approaches and strategies, we provide our Accelerator grant partners with access to advanced data tools, industry-standard guidance from data scientists, engineers, and program managers, and up to $125,000 in grant funding over a one-year grant period.
The Data Practice Accelerator's goal is to de-risk learning by creating a space for nonprofits to build their capacity for advanced data management, analytics, and governance approaches. The program provides resources to seed potential rather than to scale proven solutions, foregoing the need for nonprofits to set up and invest in a test data infrastructure or strategy before knowing if it's a good fit for their future.
Once selected, Accelerator grant partners team up with our in-house technical leads to:
Translate problem definitions into data questions
Develop a tactical roadmap to organize and adapt the team's data work
Explore and analyze data using tools and services to answer the previously defined questions
Knowledge Capture and Learning
We run the program each calendar year under a cohort-based model, curating our annual selection of grant partners and related programming to maximize opportunities for peer-to-peer engagement. Nonprofits in the program demonstrate a commitment to shared learning — from actively engaging in our asynchronous Slack Learning Network to documenting processes and providing examples of how other nonprofits can make progress on their own data journeys in impactful, responsible, inclusive ways. Data Practice program staff collaborate with Accelerator grant partners to support their peer learning and storytelling goals around the work.
Actionable Outcomes
We define success as making progress on your organization's data journey through the process of delivering a conclusive response to your data hypothesis and determining actionable next steps for your program – whether that entails outlining a means to address newly identified data gaps and quality issues, sunsetting an ill-fitting data strategy, sharing promising insights with potential partners, or targeting larger grantmaking organizations to advance your data work.
Expected Time Commitment
Accelerator projects are high-touch grant engagements. Our in-house team of data scientists, engineers, and program staff will dedicate between 50-60 hours of facetime to your organization for project scoping, onboarding, technical syncs and peer learning activities during the course of the 12-month grant period. We expect each Accelerator grant partner to drive its work forward, but our in-house technical leads will work alongside your team to get your data project onboarded and into a steady state, as well as to help troubleshoot issues as needed along the way.
Data challenges addressed by previously selected Accelerator partners include:
Have a question not covered here?
Send us an email at datapractice@mcgovern.org
The Patrick J. McGovern Foundation strives to maximize inclusion, diversity, equity, and accessibility in our EOI process. Please contact datapractice@mcgovern.org if we could provide you with accommodations to better facilitate your participation and access.